TransferSim™ – Simulator for Embryo Transfer Procedure
TransferSim™ – Simulator for Embryo Transfer Procedure
TransferSim™ is an innovative high fidelity simulator designed for the improvement of clinical and psychomotor skills associated with ultrasound-guided embryo transfer procedure.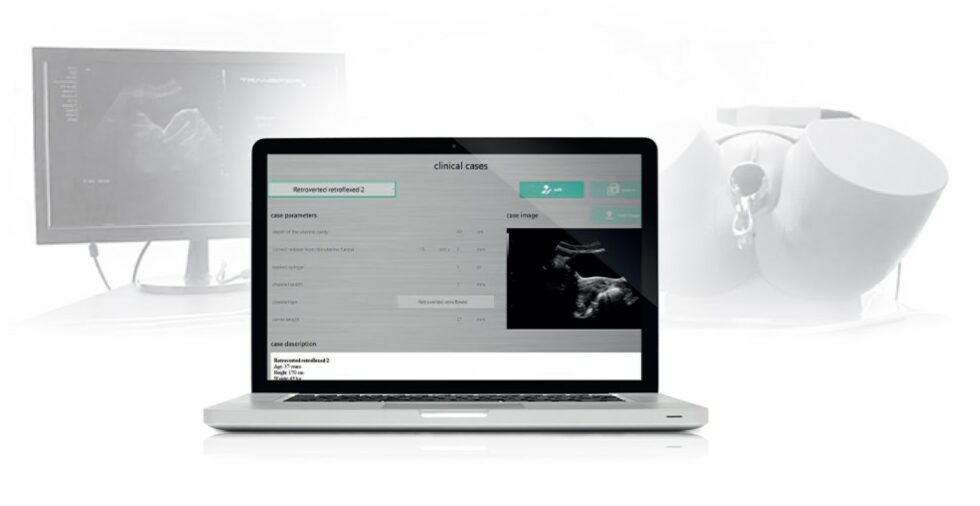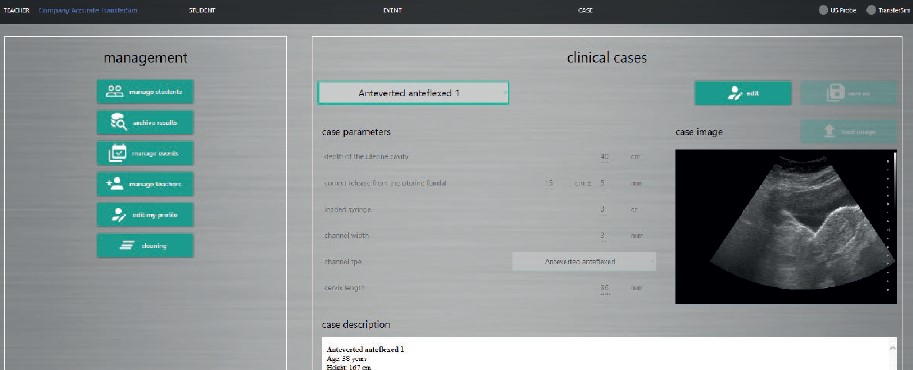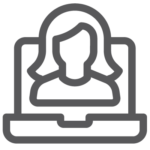 All the provided exercises reproduce real clinical cases.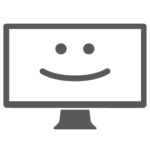 Thanks to the user-friendly interface, the user interaction with the simulator is simple, fast and effective.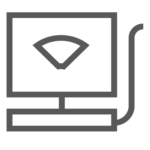 Transvaginal Ultrasonography
Real time visualization of the procedure by a simulated ultrasound monitor.
02
Features
TransferSim™ is an innovative, high fidelity virtual simulator designed for training clinicians in the psychomotor and clinical skills associated with the Ultrasound Guided Embryo Transfer procedure.
In this procedure, embryos are placed into the uterus of a female, using a soft and thin catheter, with the intent to establish a pregnancy. It is a critically important procedure. No matter how good the IVF laboratory culture environment is, the physician can ruin everything with a carelessly performed embryo transfer. The entire IVF cycle depends on delicate placement of the embryos at the proper location near the middle of the endometrial cavity – with minimal trauma and manipulation. For that purpose, the Ultrasound Guided Embryo Transfer is the most efficient technique currently available.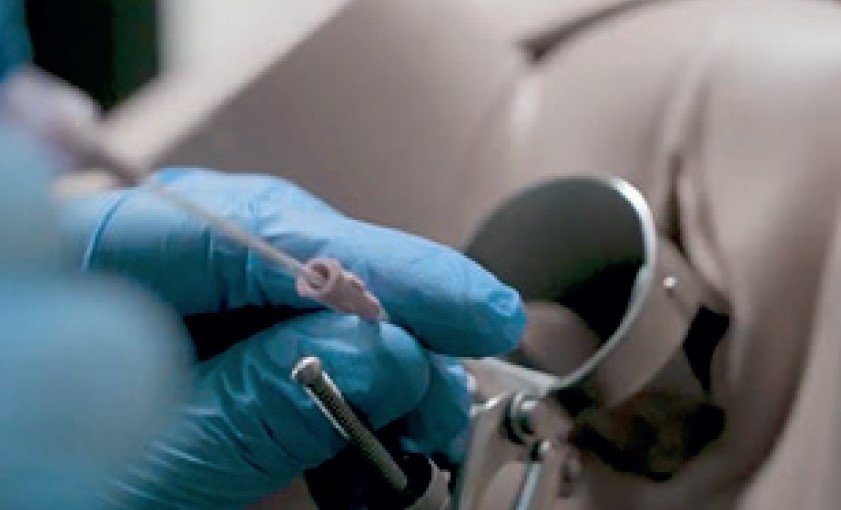 The TransferSim™ package includes:
Anatomically accurate female lower torso and base unit
Sensorized Abdominal Insert
Transfersim Sensorized Insert
Simulated convex probe
Syringe
Speculum
Portable Light
Real Embryo Transfer Catheter
Laptop with pre-installed TransferSim software(10 clinical cases)
LCD 21,5″ monitor
Soft Transport Box
User manual
Installation support and remote training
Lifetime free software updates and upgrades
1 Year Warranty
TransferSim™ is a product from Accurate, a company blending international experience, scientific research, engineering and development of truly effective hi-tech educational solutions in the medical field.
Published patent application: IT201700059635A1, IT201700059639A1 and IT201700059643A1

CLINICAL USE DISCLAIMER TransferSim™ is licensed for use for educational purposes only. TransferSim™ is not intended for clinical use.
03
Augmented Reality
TransferSim Augmented Reality a three dimensional way to perform your embryo transfer!
TransferSim AR™ is able to display on Microsoft Holo-Lens the anatomy of the uterus as well as the interaction in real time between the cathether and the same uterus. The user can visualize the physical release of the embryo inside the uterus and the correlation between the structures during the procedure (for example, in case the user touches the fundus of the uterus). It develops a better understanding of cathether handling.

TransferSim AR™ is an add-on software for TransferSim™ that can be used on your Microsoft Holo Lens.
Cerca Prodotti
Search Products