VausSim™ - Create your Ultrasound Simulator
VausSim™ – Create your Ultrasound Simulator
VausSim™ is the Advanced and Versatile Ultrasound Simulator.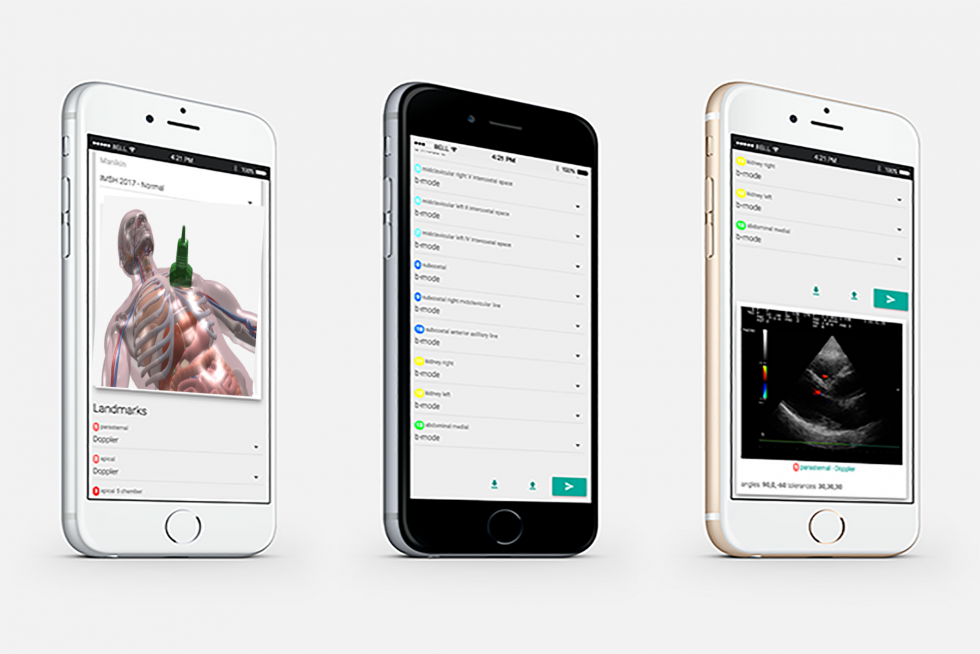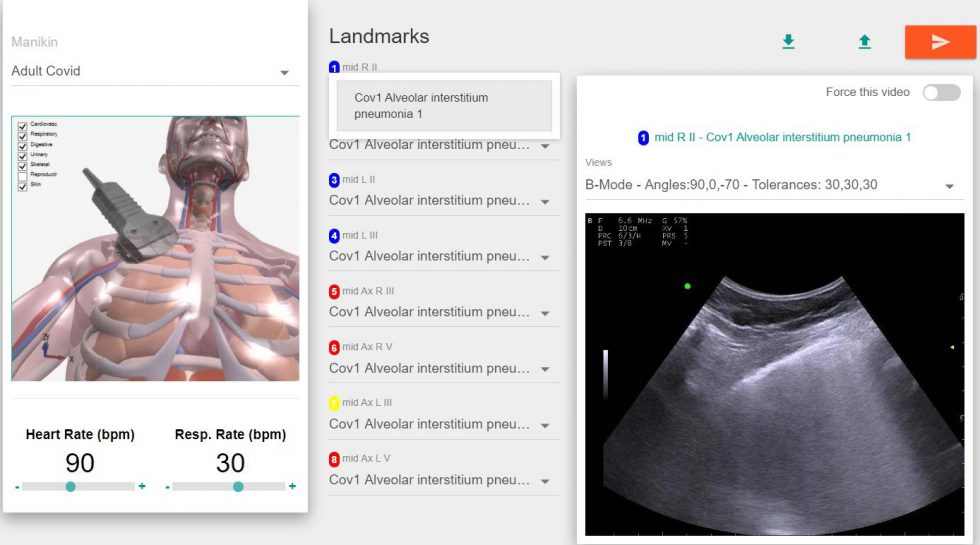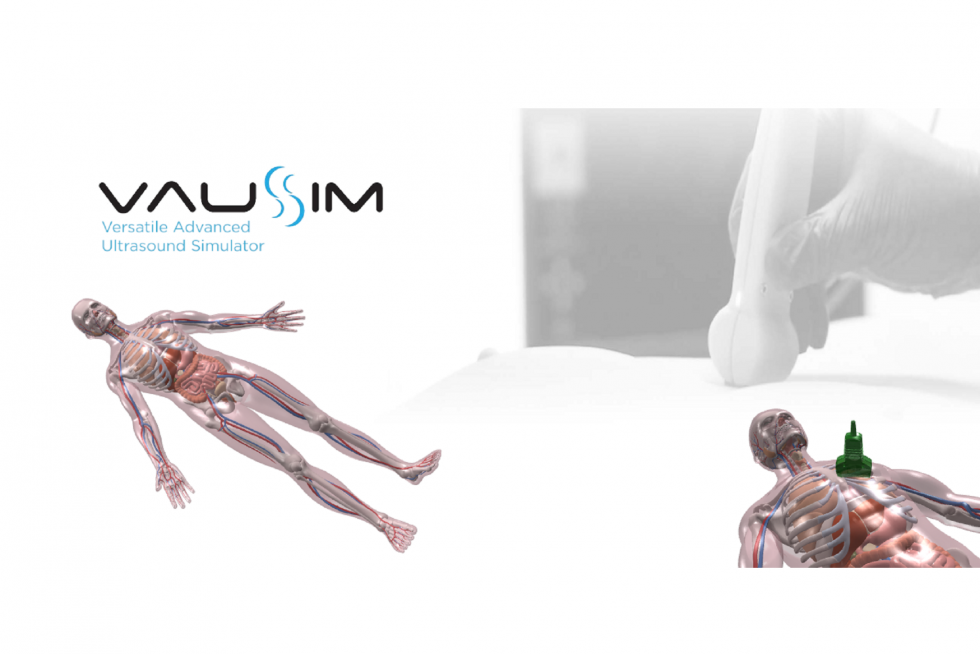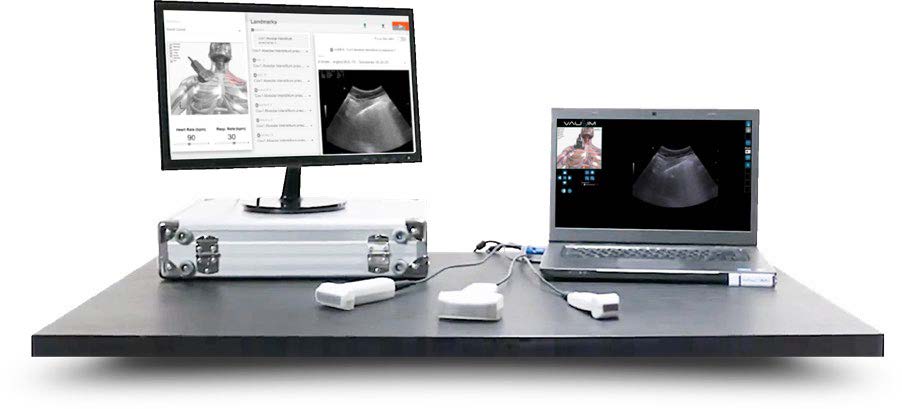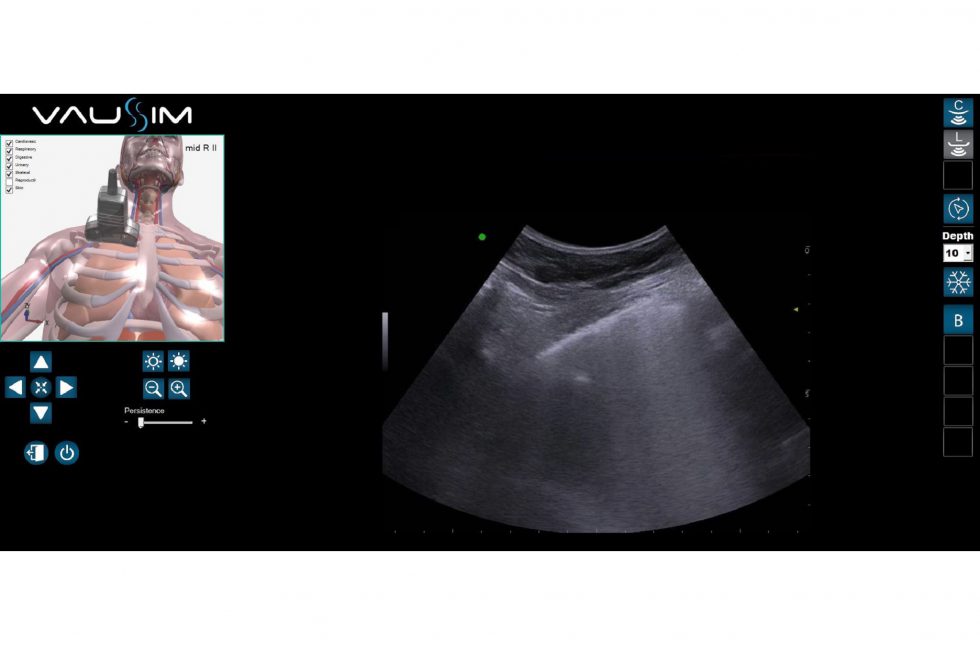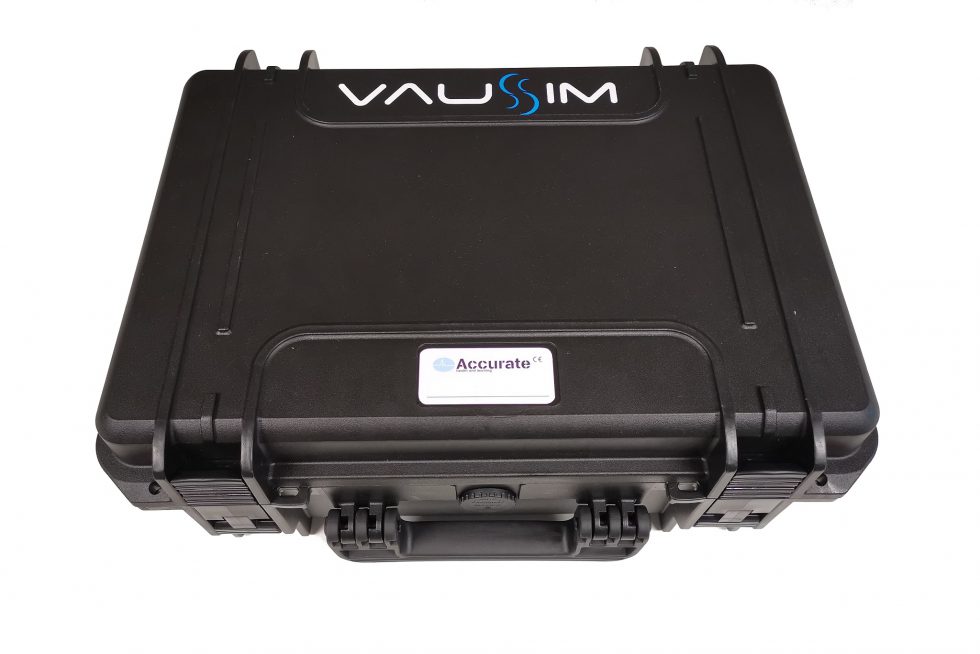 Using VAUSSIM you will be able to transform every simulator into an Advanced Ultrasound Simulator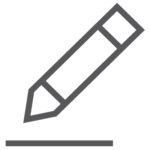 Easily create your own casebook in order to create your exclusive and unique Simulator.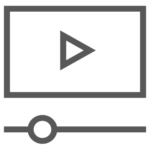 Display images, videos and volumes without restriction.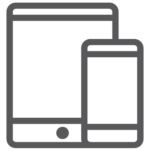 View the instructor interface on any device with an internet browser.
02
Features
VausSim™ is a Versatile Advanced Ultrasound Simulator, designed to make diagnosis during movement.
The VausSim™ ultrasound simulator, thanks to a network of high-fidelity sensors, makes the skin of any simulator or manikin ultrasound scannable also in mobile settings. This simulator allows the instructor to independently create, through the use of a powerful editor, a customized and exclusive casebook of real US images/videos/volumes without any additional cost.
Thanks to an innovative technology, the simulator allows to change the pathological ultrasound status of the patient in real time during the scenarios. VausSim™ is also completely indipendent and not sensitive to magnetic field rumors and guarantees continuous functioning also during transportation and movement of the patient.
VausSim™: Create your own Ultrasound Simulator.
The VausSim™ package includes:
3 Simulated Ultrasound Probes (1 linear, 1 convex, 1 phase array)
1 Reference System Module
20-pack RFID tags
USB stick including VausSim software, lifetime license key, casebooks and user manual
Emergency 1 module including n° 8 Emergency cases
Emergency Covid 1 module including n° 1 COVID scenario
IP67 certified and waterproof transport case
Installation support and remote training
Lifetime free software updates and upgrades
1 Year Warranty
VausSim™ Optionals:
Abdominal1 Module (8 cases)
Pleural1 Module (8 cases)
Cardiac1 Module (8 cases)
Intrapartum1 Module (8 Intrapartum cases)
Intrapartum2 Module (8 Intrapartum cases)
OB/GYN PPH Module (15 cases – 10 scenarios)
Pediatric1 Module (8 cases)
NOW AVAILABLE: COVID-19 Module
The OB/GYN MODULE allows you to train with gynecological and obstetric ultrasound by observing the features of postpartum hemorrhage and shoulder dystocia on your VAUSSIM platform.
This new module expands the VAUSSIM application in the field of gynecology: during high-fidelity simulations to manage obstetric-gynecological clinical cases the learner develops and refines his confidence in the management of these complications.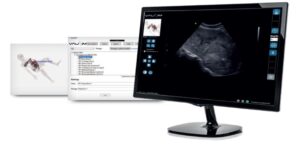 The VAUPPH1 module includes the following clinical cases:Empty Uterus
Blood Clots
Curetage Clots
Isthmus Clot
Paracervical hematoma
Intraabdominal Haemorrhage
Retained Placenta
Tamponade Balloon Inserton
Tamponade Balloon Control
Retained Cotyledon
Curetage of Retained Cotyledon
Blood no Remnants in Cavity
Manual Removal Placenta
Shoulder Dystocia
Shoulder Dystocia Lef Back
Minimum System Requirements for the PC:
Display: 15″ – Display Resolution: 1920 x 1080
CPU: Intel Core i-5
RAM: 8 GB
Operating system: Windows 10 Pro (64 bit)
SSD (Solid State Drive): 128 GB
Dedicated graphic card RAM: 2 GB
USB ports: preferred 4 (minimal 2)
HDMI ports: 1
VausSim™ is a product from Accurate, a company blending international experience, scientific research, engineering and development of truly effective hi-tech educational solutions in the medical field.
Published patent application: IT102017000016345A

CLINICAL USE DISCLAIMER VausSim™ is licensed for use for educational purposes only. VausSim™ is not intended for clinical use.
Cerca Prodotti
Search Products